1. B.I.B.B.A. - Queen Rearing
Formerly known as Locko Park 88, this video takes you clearly through the stages of queen rearing, with leading experts discussing and demonstrating the techniques.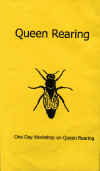 Approx. 105 minutes £18.50
Add to Cart
2. C.O.N.B.A. - Varroa
Produced by Dr. W. Ritter and Dr. F Jacobs of the former West German B.K.A., this video is a must for every beekeeper with a video recorder. Explains the symptoms and technical remedies for Varroa.
31 minutes £11.75
Add to Cart
3. Living with Varroa - a lecture by Pieter C. Muntjewerf
Second edition of this video giving an account of the Dutch experience.
65 minutes £16.40
Add to Cart
4. E.H. Thorne Ltd. - Getting Started in Beekeeping
A visual introduction to this ancient pastime.
Approx. 35 minutes £16.40
Add to Cart
5. Beekeeping with John Furzey
A new video concentrating on the management and handling of bees throughout the course of a season.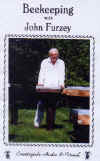 90 minutes £19.50
Add to Cart
6. Nepal Its bees and beekeepers - Written and produced by Claire Waring
This film looks at Apis cerana and the traditional methods used by beekeepers. It also considers the advantages and disadvantages of the importation of an exotic species of honey bee into Nepal.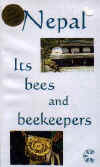 30 minutes £15.00
Add to Cart